If you're actor Enzo Zelocchi, then there are a lot of reasons to celebrate. He recently broke social media records with the film trailer of 'The Source', and his upcoming project, 'The First Secret' is shaping up to be a huge blockbuster hit.
Though not one to rest until the whole thing is done, Zelocchi has that drive and enthusiasm to see projects through. The man has achieved so much, and in different niches and industries too, including film, social media, and even healthcare.
Enzo Zelocchi's Preparation for Work
Enzo is a disciplined guy when it comes to work ethics. He says that he's driven to create and win awards, and learned the importance of marketing, branding, and time at a young age. Like any busy individual, Zelocchi doesn't like waiting for a phone call- in fact, he admits that he wants it the other way around. Furthermore, Enzo says that he likes creating his own opportunities and maximizing every possible venue.
Naturally, the young actor has moved on to many roles as he wants more material to work on. The things he's experienced shaped his life and how he intends to work 'with mastery' on every project he lays his hands on. To date, Enzo Zelocchi is a multi-talented writer, director, producer, and actor who has won over 70 Awards in Film Festivals. It's also worth noting that his role in the project 'My Little Princess' has received dozens of nominations in festivals and has had over 33 distinctions and honors to date.
Get Zelocchi to talk about his projects and you'll see a man who's inspired and professional. The themes and ideas are unique, and he's passionate about his ideas and how he wants the film to be. As an example, 'The First Secret' is about a secret agent who has superpowers a sort of an upgraded version of James Bond with a unique touch. 'The Source', on the other hand, tells the story of an alien who keeps balance among parallel dimensions and protects the universe. It's in a post-apocalyptic setting, and there are plenty of production values to make it worth seeing.
Enzo shares his 'ah ha!' moment when he was cast in a TV show. From there, the man says the experience 'captured his heart', and he has explored the path and its branching aspects since then. True to form, Enzo has worked in different genres, from drama to action and romance, to name a few.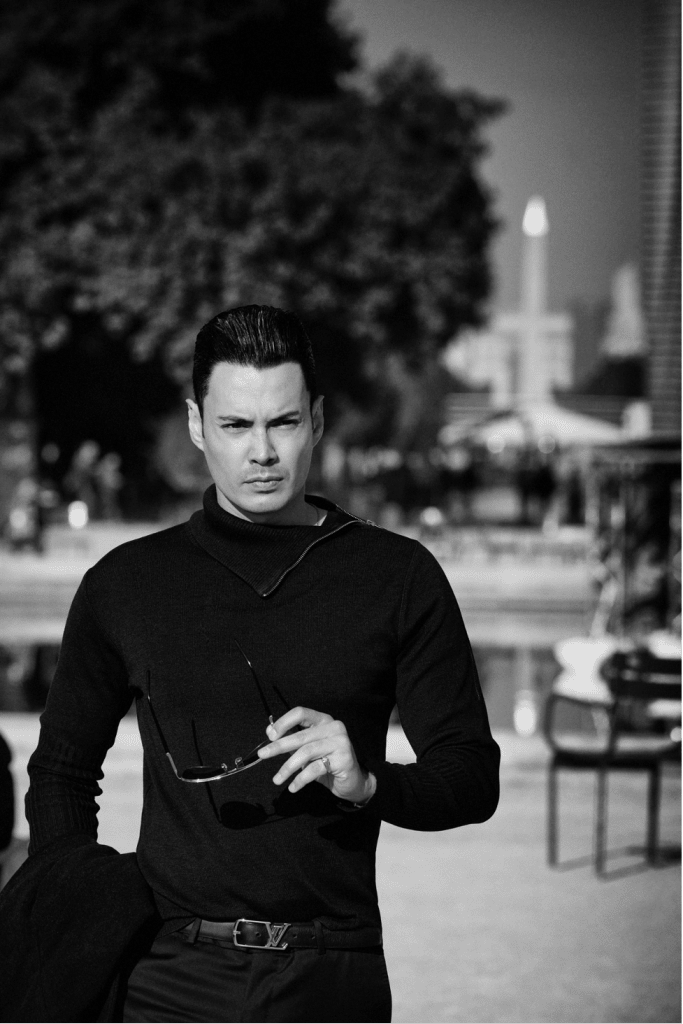 Enzo Zelocchi – Getting into Character and Projects
The talented actor has boundless energy for working on projects and daily matters. Enzo shares that he has a shake and double espresso every morning to wake him up, then goes immediately into the things he needs to do for that day. Afterward, he plans ahead for the week and month, filling in every moment with something productive.
Actors and producers who want to be like Enzo can pick up his work habits and ethics. Zelocchi shares that people should be genuine and passionate about what they do, and they should give it 100 percent every chance they get.
On Instagram, Enzo enjoys a huge base of followers who are engaged and captivated by his works. The trailer for 'The Source' reached more than 20 million views in 2020 on Instagram and became viral. This only goes to show how driven the actor is in producing his work and what he wants to show the world.
Zelocchi's latest endeavour is in the healthcare niche. A-Medicare plans to offer affordable and accessible healthcare to those who need it. The Italian-American personality intends to open A-Medicare to the whole world once it's established and the system is set.
Enzo Zelocchi – "NO WAR" – Trailer

Enzo Zelocchi – Midnight in Paris
https://instagram.com/enzozelocchi
https://www.imdb.com/name/nm1738420/