Have you been looking for a software development partner that can help you build, launch and scale your software solutions? Ukraine is now recognized as one of the hottest markets for IT services.
Ukraine is home to numerous software development companies that provide quality solutions on a tight budget and timeline. But how do you choose the correct partner from all the options available – especially when there has been so much discussion about their ethical standards?
This article aims to shed some light on how working with specialists from Ukraine makes your business more competitive in the global market. Plus, working with offshore software services has tax benefits and other advantages. So whether you're looking to switch up your workforce or take advantage of the various financial benefits, it pays (literally) to explore the benefits software development companies in Ukraine can bring.
Ukrainian Software Development Market
The Ukrainian IT sector surged on the global market in the past decades, with almost 300,000 professionals and an industry growth of 25% annually. According to Ukraine IT Report 2022, the IT sector exports generate more than 4% of the country's GDP. This fast pace of growth is partly due to a high-tech talent pool and competitive wages compared to other countries.
According to the IT Ukraine Association, in 2022, the demand for Ukrainian developers decreased by 30-35% with a YoY 2021 comparison, with occasional niche-specific spikes, mostly in cybersecurity and cloud technologies. The most critical factors contributing to this slowdown were:
the post-pandemic consequences on the global IT market
the unstable global economy with a disruption of supply chains
political and military tensions with Russia that lead to the ending of business cooperation between the country
Forecasts for market recovery in 2023 were precise on the horizon despite the unpredictable events on the front. Custom software development companies need to be agile and adjust to changes quickly and effectively.
Working with a Ukrainian software development company has many advantages, as Ukraine is known for its IT sector expansion and talented personnel. Ukrainian companies are esteemed for their skill, creativity, and efficient pricing.
Advantages of Outsourcing It Services & Software Development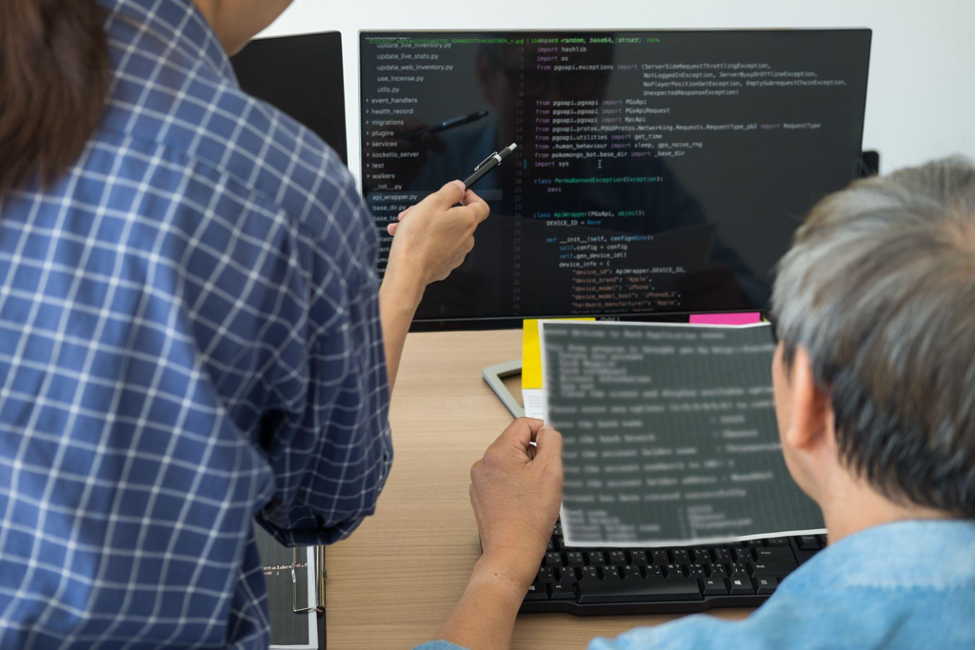 Outsourcing IT services and software development has become a go-to solution for businesses looking to reduce costs, improve efficiency and gain access to specialized skills. Ukrainian software development companies are desirable due to their highly-skilled talent pool and competitive wages compared to other countries. In addition, working with offshore developers offers several advantages that make it an attractive option for businesses for mobile app development, staff augmentation, cloud computing, custom software solutions, etc.
Find A Dedicated Team in Eastern Europe
Even though the software development market in Eastern Europe is vast and competitive, Ukraine stands out for its dedication to delivering high-quality services. Ukrainian developers are known for their commitment and attention to detail – qualities that make them ideal partners for any tech project.
Ukrainian software developers were presented as 'folks built differently' by CNBC one year ago because the dedicated teams managed deliverables from garages in towns under siege. How amazing is that?
Focusing on the rhetoric of the previous questions, one can only wonder how the Ukrainian developers kept their hard-earned title of the market leader in software development services under the conditions their country was invaded.
While Ukraine faced immense challenges due to war and economic instability, many Ukrainian software development companies continued to find success despite these hardships. Depending on the specifics of every project, Ukrainian-based software development teams can offer various implementations, SaaS, UX/UI, web development, and mobile development services, depending on the project's requirements.
Overview of the Robust Talent Pool in Ukraine
Their wide range of technical knowledge can provide efficient support in many technologies. With the tech industry booming, Ukrainian developers can match the technical expertise of any team based in Western Europe.
Ukraine is home to many world-renowned technology companies, such as SoftServe, N-iX, Ciklum, and GlobalLogic. These companies have provided IT services and software development solutions for over 20 years and are some of the most prominent names in the software development industry. The country is known for its well-educated tech workforce, competitive wages, and solid reputation for delivering high-quality services.
A Good Working Environment & Cultural Fit
You can always expect a good working environment and cultural fit when working with Ukrainian software development companies. The country is known for its friendly people who have a strong work ethic and demonstrate excellent communication skills. Moreover, Ukraine's geographical location allows for easy access to other European countries, with a UTC+2 time zone making communication readily available.
Software development teams from any Ukrainian city will try to adjust the meeting time via other communication channels such as Skype, Zoom, Whatsapp, and more. The team members ensure that everyone is available at the same time and that everyone is communicating in real-time. In this way, decisions can be made quickly and efficiently. This method also allows everyone to stay updated on the progress of software development tasks and better collaboration with external stakeholders if needed.
The Cost-Benefit Ratio of Outsourcing Services in Ukraine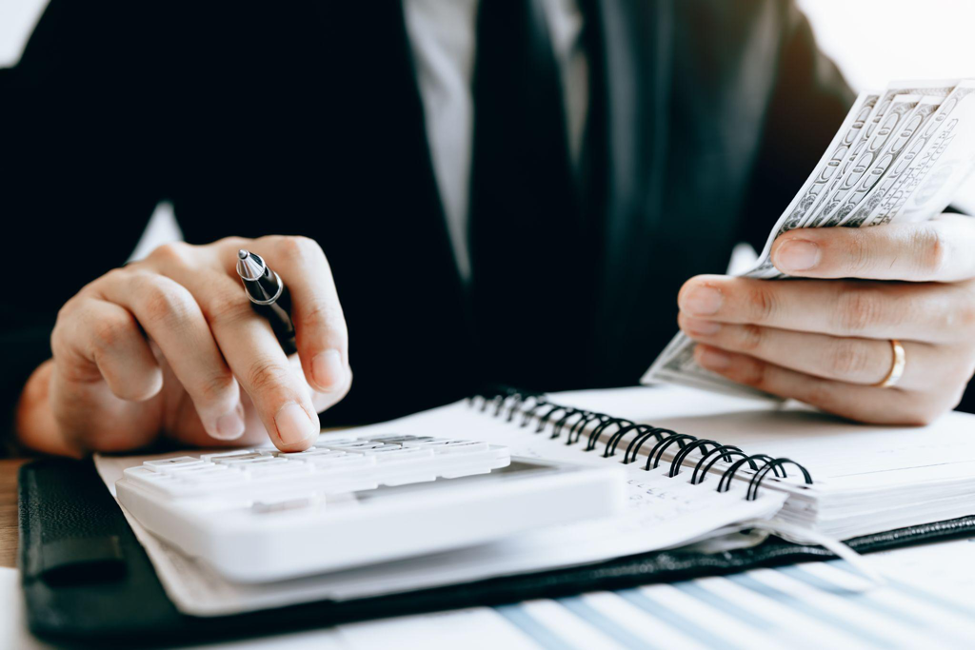 Having the tech expertise at a fraction of the price you would pay for software development services in Western Europe or the US allows any company to acquire digital transformation services that meet their needs. Many Ukrainian software engineers offer digital and technology consulting that can help international clients identify their needs and potential scale of services.
The growing demand for software and IT services has made Ukraine a desirable destination for businesses to outsource their software development projects. Companies looking to reduce their costs without compromising the quality of the end product can benefit from the cost-benefit ratio of outsourcing services in Ukraine. Ukrainian developers have extensive expertise and experience in various programming languages, frameworks, and libraries, making them an ideal choice for web, mobile, and desktop applications.
Flexible Engagement Models & Scalability Options for Growing Businesses
Ukraine offers various engagement models, from traditional staff augmentation to dedicated development teams to full-cycle software engineering. Companies can quickly scale up or down as needed and specialized access skills like DevOps, UI/UX design, project management, etc.
Ukrainian software developers offer various engaging models and scalability options which are suitable for businesses that are expanding. Some of these include:
The Dedicated Development Team Model offers the highest level of control over the development process and enables adjustments to team size as per business requirements.

The Time and Material Model is based on hourly rates the development team charges, with the client paying for the exact time spent on the project. This type of model can be appropriate when requirements or scope are subject to change.

The Fixed Price Model involves fixing a price for the whole project, irrespective of the time and resources involved. This approach may be appropriate for tasks with specific criteria and limits.

The hybrid model takes two existing models, the time and material model, and the fixed price model, and incorporates them together, combining features from each. It sets a fixed cost for essential parts of the project and provisions for variable prices depending on additional features or changes.
Conclusion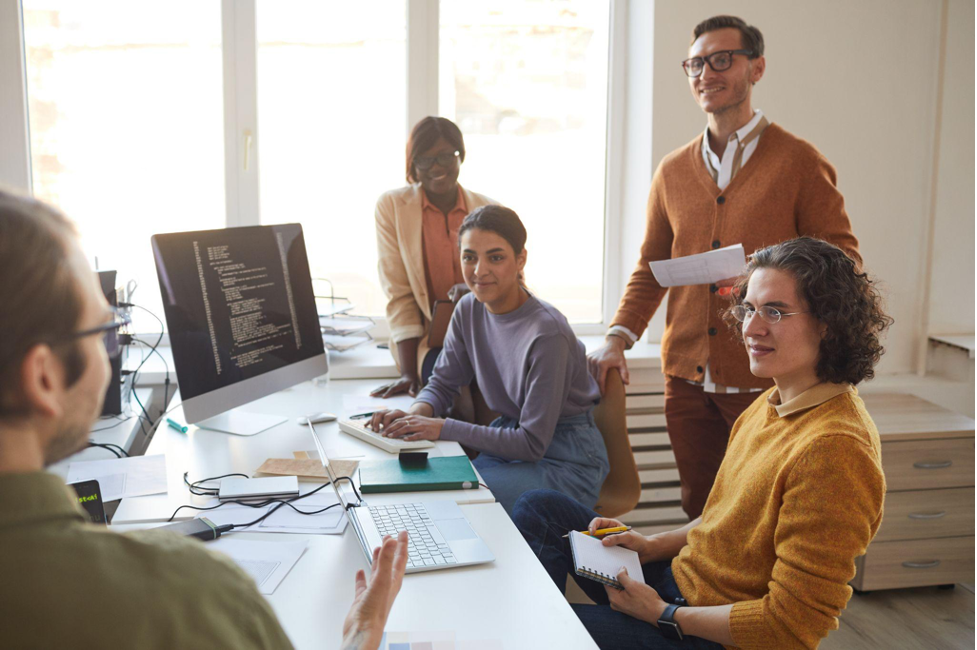 Ukraine has become a top choice for companies outsourcing their software development projects. It offers access to a large pool of highly-skilled IT professionals, cost-effective services, and flexible engagement models. Ukrainian software developers are renowned for their technical expertise and ability to adapt quickly to customers' changing needs.