Sometimes we all need a bit of cuteness in our lives, don't we? That's the goal of the brand new Akko Cinnamoroll 20th Anniversary 5108B Plus. Whether for at home or for work, we are sure this keyboard will bring lots of smiles!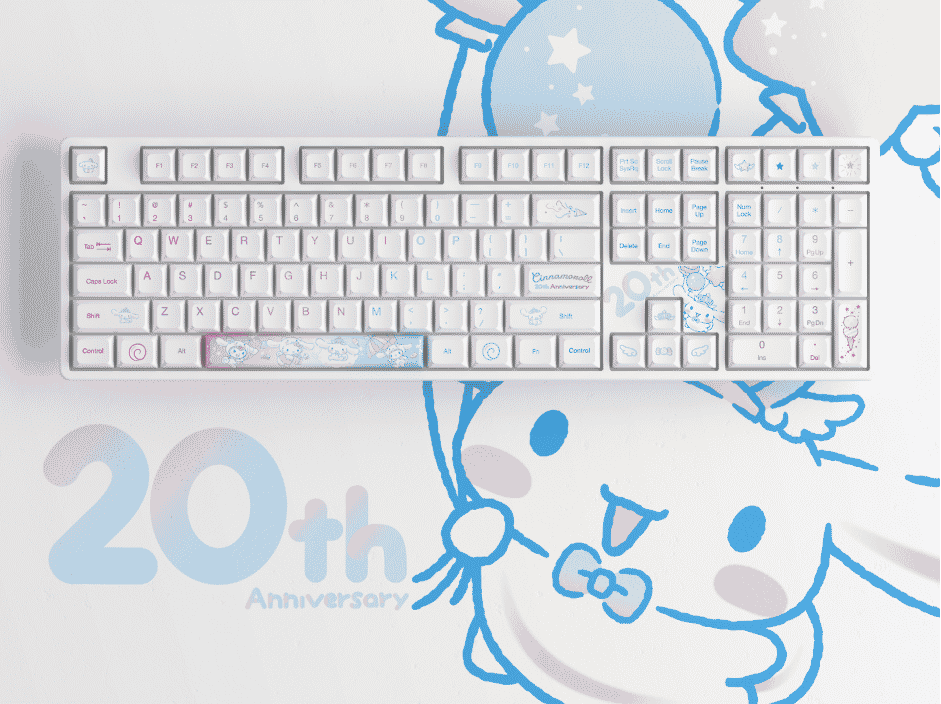 The Akko Cinnamoroll 20th Anniversary 5108B Plus is a full size keyboard with a high-end Beken chip which gives the keyboard multi-mode capabilities. Multi-mode means that you can connect the keyboard to multiple Bluetooth devices, you can use a wireless USB receiver or use it wired. To ensure you can use the keyboard wireless for a long time, the keyboard comes with a 3000mAh battery.

The keyboard is part of a collaboration between Sanrio and Akko, and you will be pleased to hear that there's even a matching deskmat available.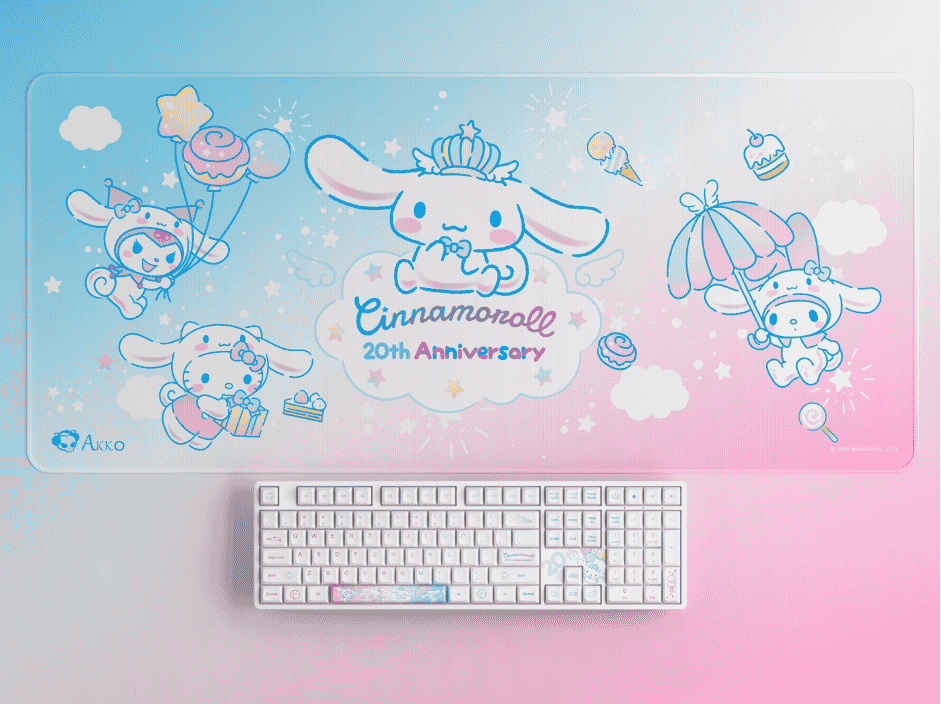 The keycaps are a premium JDA profile, which is just scooped enough for your fingers to feel comfy as you type away. It is also not a very tall profile, ensuring that it will suit almost anybody. The spacebar and deskmat portrait Kuromi, My Melody and Hello Kitty wishing Cinnamoroll the best.
As for some other important features: the keyboard is compatible with 5-pin switches and is hotswappable. This way you don't need to worry about choosing the wrong switch – any standard size mechanical switch will work! The keyboard also comes with RGB and is supported by Akko's Cloud Driver software, where you can not only change the RGB settings, but also reprogram your keyboard and keep it up to date. On the inside of the keyboard you will also be pleased to find that plate and case foam comes preinstalled, for the best chance of a great sound right out of the box.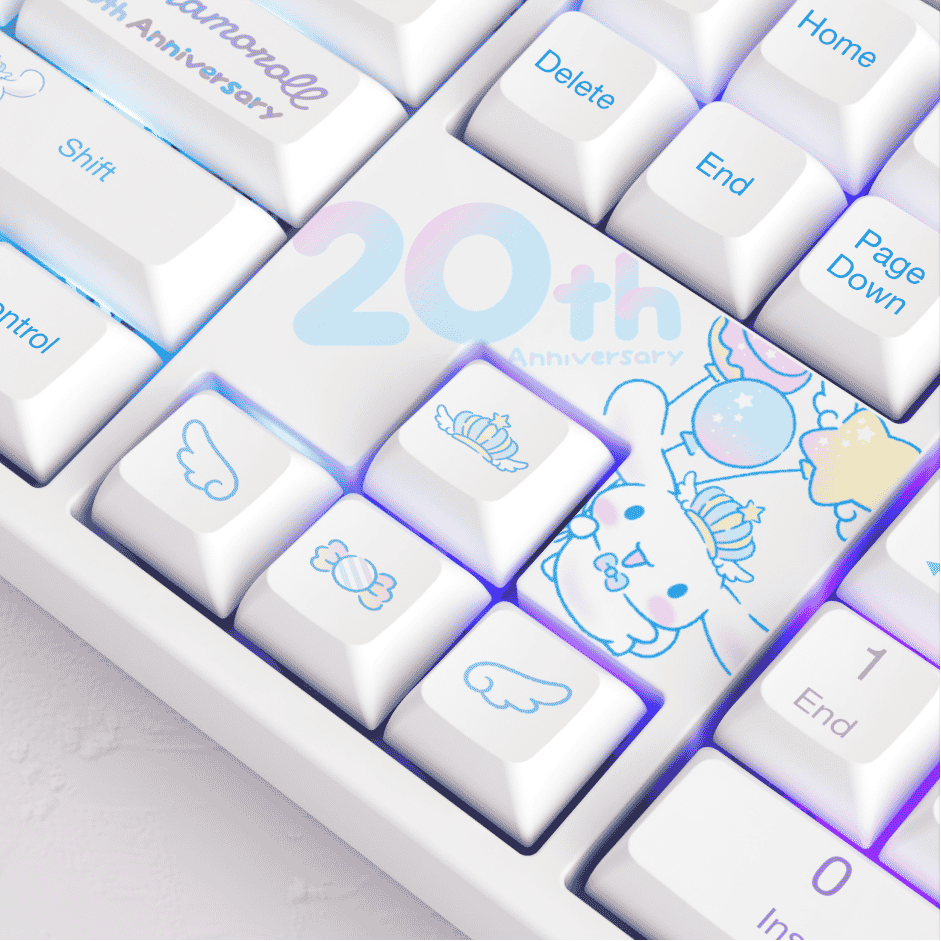 So what do you think? It's pretty cute and practical, right? Hard to come by a cuter full-size keyboard which has it all – so don't hesitate and check out the Akko Cinnamoroll 20th Anniversary 5108B Plus today. The keyboard comes with two switch choices – Akko CS Sakura and Akko CS Crystal Blue, and it is priced at 119.99€. Should you find that you have more questions you'd like to first have answers to, please don't hesitate to contact us at [email protected].