Gamers, streamers, and FPS fans alike know that the key to keeping your game on point during those multi-hour sessions is comfort. At Eureka Ergonomic, comfort is the name of the game. Here, gamers of all levels can find desks, chairs, and accessories designed to maximize style while ensuring ergonomic support at all times.
Eureka Ergonomic Desks Offer a Superior Experience
Eureka Ergonomics carries three Call of Duty gaming desks. Depending on your available space and budget, you can choose the gaming desk that suits you best.
Eureka Ergonomics Sentry RGB Gaming Desk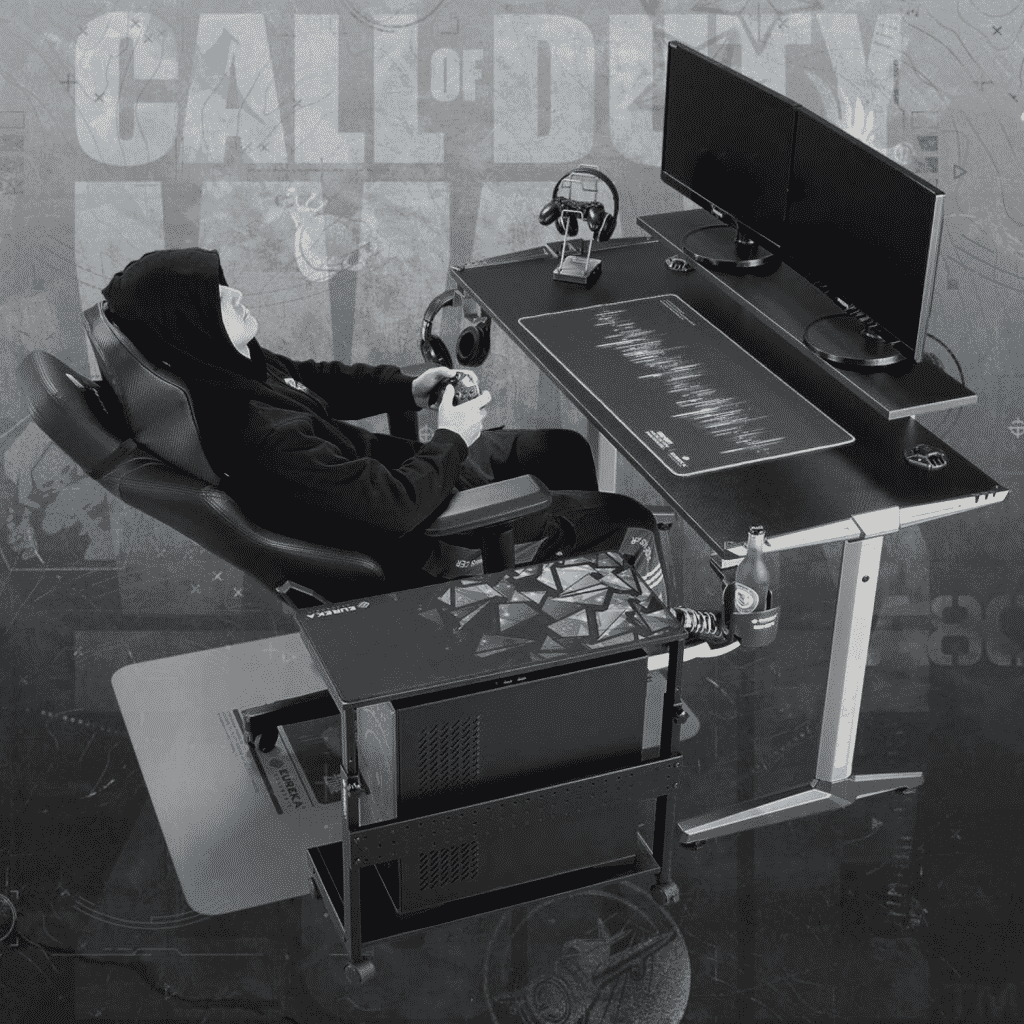 Don't let the simplicity of our basic Gaming Desk model fool you. It's absolutely loaded with features. For starters, you get the carbon fiber desk surface, which is both scratch-resistant and waterproof. You also get a raised monitor shelf so you can recline comfortably without missing a second of the action.
You also get:
· Controllable RGB lighting on the sides and legs.
· Wobble-free technology with four adjustable feet to maximize desk stability.
· Included magnetic cable ties and a built-in headphone hook for easy equipment storage.
Eureka Ergonomics Precision L Shaped Gaming Desk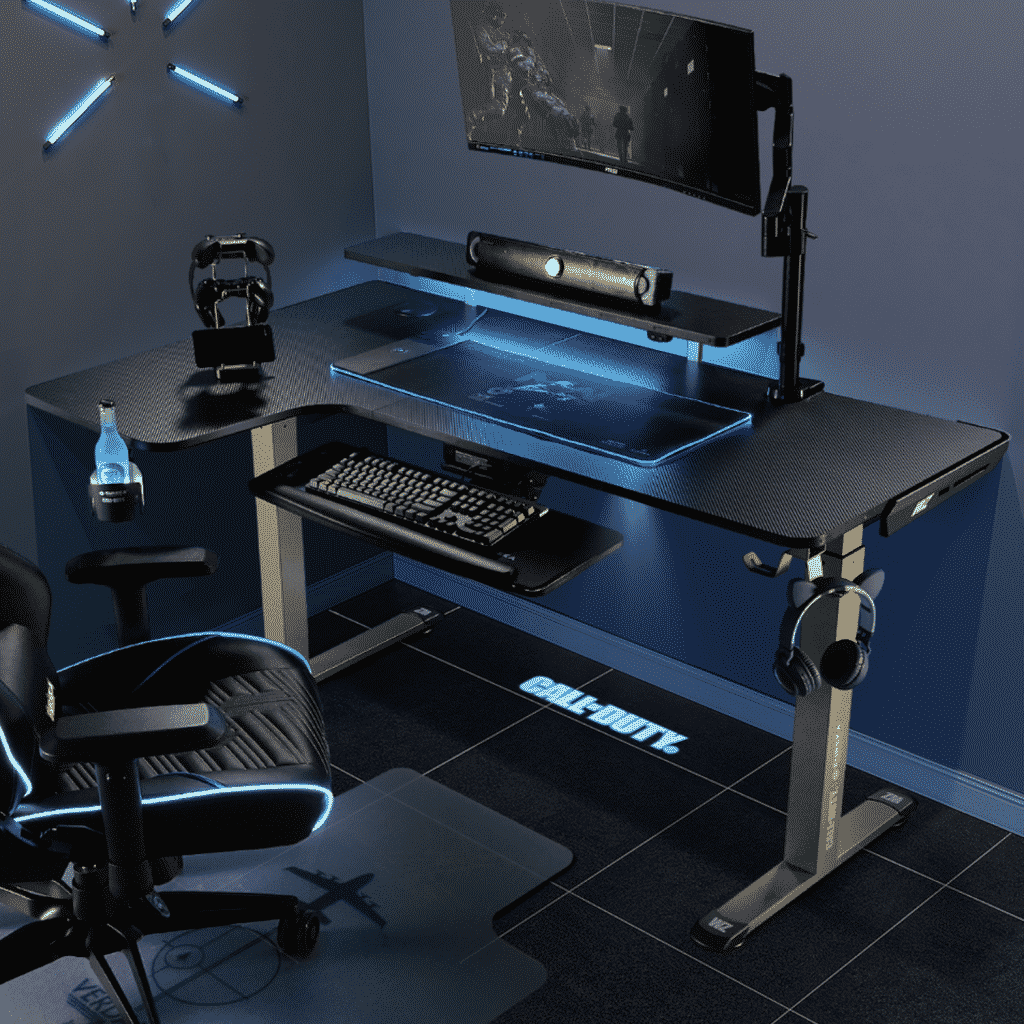 This Call of Duty-branded, L-shaped desk is the ideal setup for FPS lovers. Its generous surface area and unique design make it perfect for corner placement, while the raised monitor shelf gives players the perfect view of their battle screen. There's even a COD Warzone gaming mouse pad with superior movement tracking
You also get:
· Controllable RGB lighting under the monitor shelf so you can dial in your perfect ambiance.
· Digital height adjustment with two programmable presets and wobble-free technology.
· Attached cable management system with included magnetic cable ties.
Eureka Ergonomics UAV RGB Gaming Desk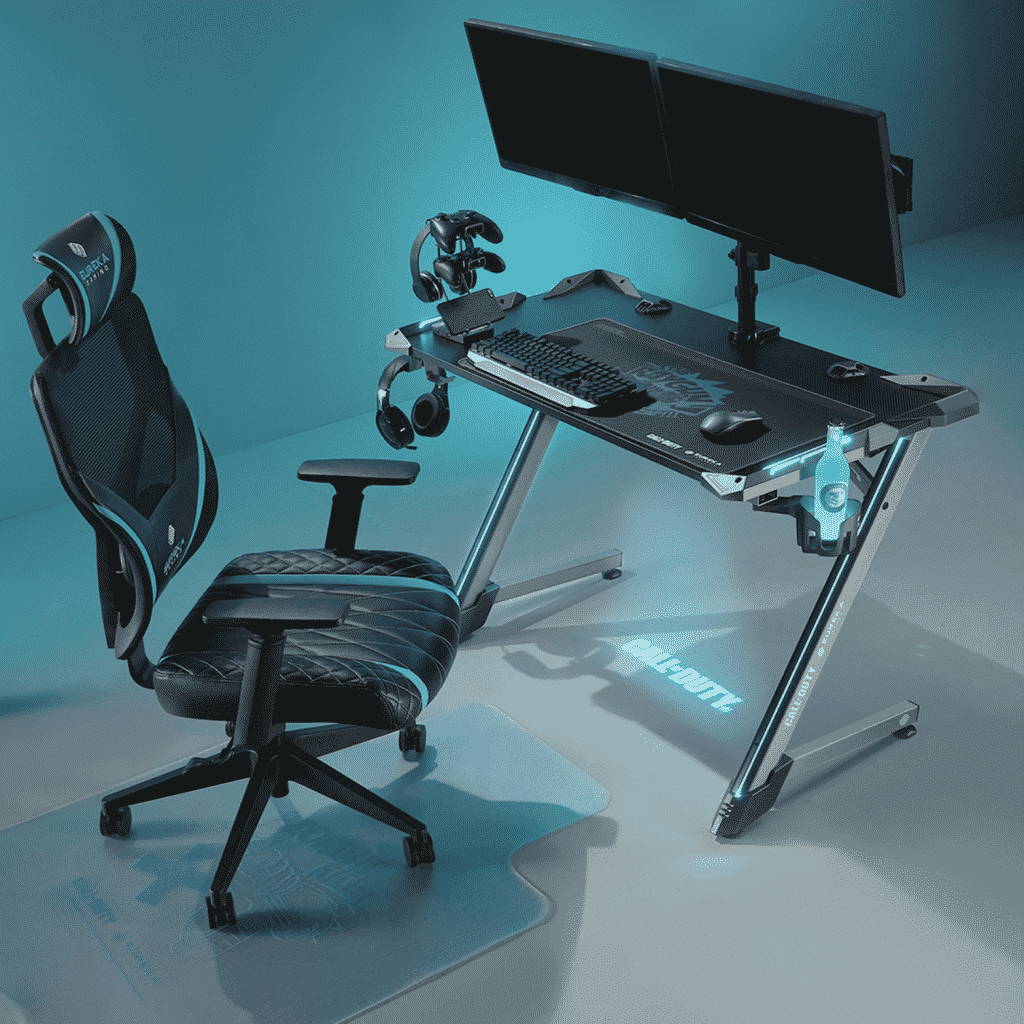 Our basic RGB Gaming Desk is designed for players who don't need (or have) as much space to game. It's perfect for supporting wall or pylon-mounted monitors, features stylish Z-shaped steel legs, and has a scratch-resistant, waterproof carbon fiber surface.
You also get:
· Eureka's popular controllable RGB lighting in the legs and desktop.
· Included magnetic cable ties and a built-in headphone hook for easy equipment storage.

Maximize Your Comfort with a Eureka Ergonomic Gaming Chair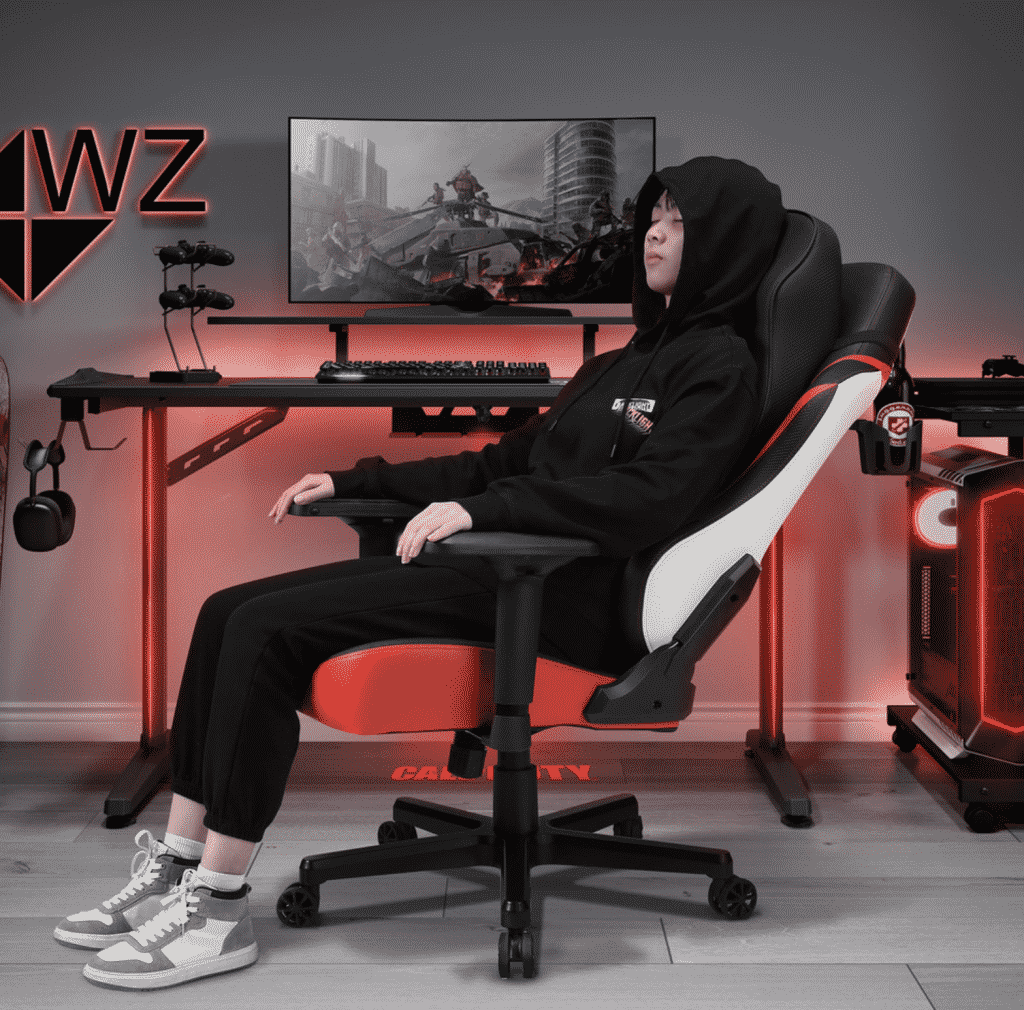 Since our founding, Eureka Ergonomics has dominated the ergonomic gaming chair market with some of the very best products in the business. Regardless of your budget or style, we carry an ultra-comfortable, super durable ergonomic gaming chair that's just right for you. And thanks to our partnership with Activision, we're able to include stylish Call of Duty branding on a number of our chair models.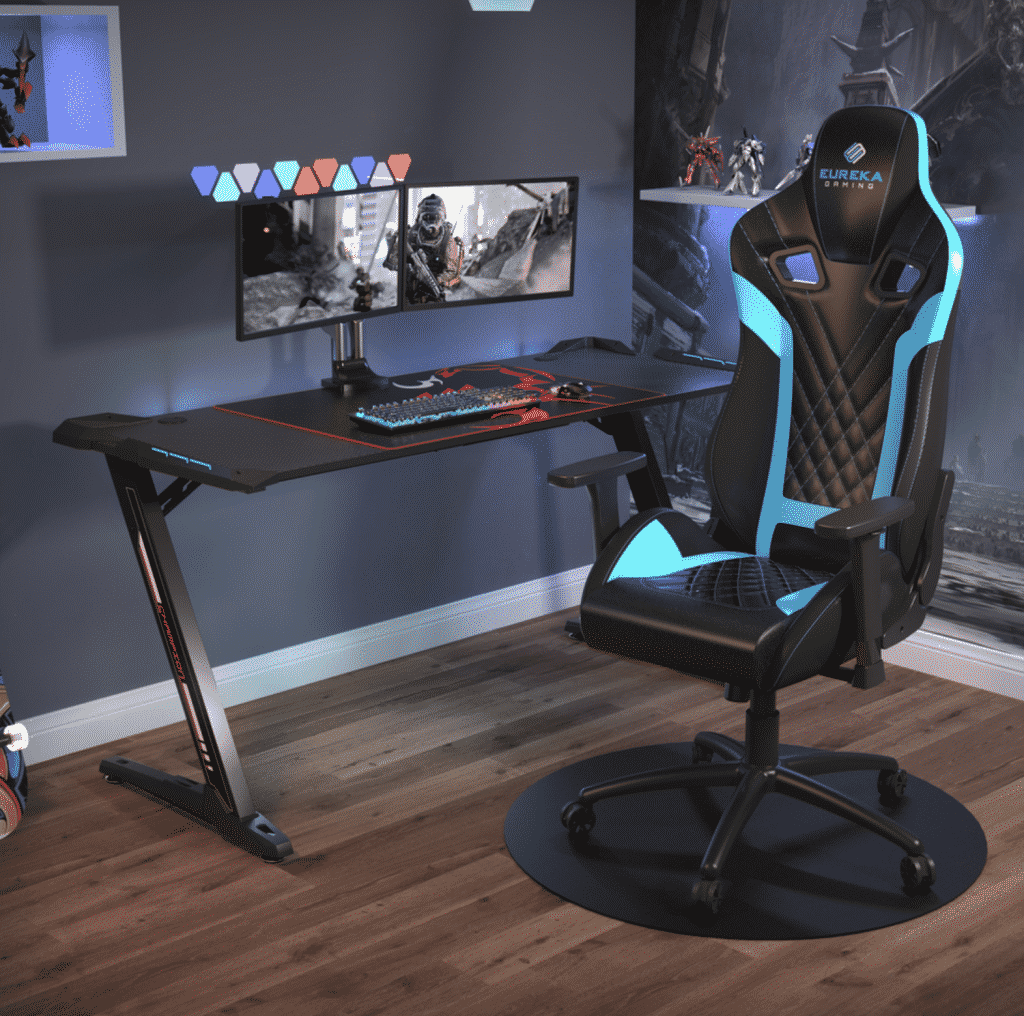 Some of our most popular chair features include:
· An adjustable lumbar system protects your back during long gaming sessions.
· Memory foam headrests for maximum comfort and neck support.
· 4D adjustable armrests give you all the space you need to move.
· Class 4 hydraulics allow for easy vertical movement.
· A wide variety of colors, styles, and "paint jobs" offer you the look you want.
Eureka Ergonomics is Your Gaming Solution
No matter how you game, Eureka Ergonomics has a gaming chair or RGB gaming desk for you. So, if you're ready to take your playing to the next level, visit Eureka Ergonomic and start shopping today.